Winter
As the weather cools down in winter, lawn growth slows.
But that doesn't mean you should neglect yours!
WATER LESS
…as the weather cools down.
MOW LESS, BUT REGULARLY
…and keep the cut longer. Mowing prevents
thatch build up and helps control weeds.
MOWING MADE EASY
AERATE
…the lawn to give it a chance to breathe and
replenish its health from the roots up.
AERATING YOUR LAWN
FERTILISE
…to keep your lawn healthy. Only some
varieties will require fertilising around
July. Consult your turf supplier for
fertilising advice.
FERTILISING TIP
Spring
The birds are singing, the bees are buzzing and your lawn is ready to grow.
REMOVE WEEDS
…with a herbicide if your lawn is overrun,
or by hand if you have just a few.
WEEDS AND PESTS
MOW
…only the tops of the grass in early spring to
allow more air and warmth to penetrate the
lawn, creating a luscious healthy covering.
WATCH OUR MOW LIKE A PRO VIDEO
FERTILISE
…in early Spring to make
your lawn lush and green
through the warmer months.
FERTILISING TIPS
Show your lawn some summer loving for a green and luscious lawn in no time.
WATER YOUR LAWN
…at least once a week in the early morning or
late afternoon to minimise evaporation.
MORE ABOUT WATERING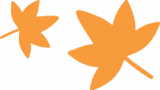 Autumn is the time to prepare your lawn for
the cooler months ahead, when growth slows.
MOW YOUR LAWN A LITTLE LONGER
…by raising the height of your mower a couple of notches.
This will help your lawn absorb more sunlight
and protect it from cooler weather.
ATTACK WEEDS AND GRUBS
…if you notice them appearing. General
broad leaf weed killer takes care of most.
WEEDS & PESTS TIPS
DETHATCH
…to remove older grass and mulch build-up,
and encourage new and thick growth.
HOW TO DETHATCH